Details
21+. Join us at The Yard: Back Bay's coworking offices to:
Meet and hear from five experts on different aspects of startup funding
Network with 100 attendees from the Boston-area startup/tech community
Enjoy pizza, salad, beer and more
Arrive Early to participate in:
Office Hours with Law, Equity and Finance Experts
A discounted professional headshot photo session with The Boston Headshot
Each expert will give a 15-20 minute seminar and answer questions from attendees.
Please click here to share/tweet this event.
 Use hashtag #BosFunding
To save on tickets and enjoy exclusive benefits, purchase a BNT VIP Membership. Learn more: http://bit.ly/BnTvip
Brought to you by: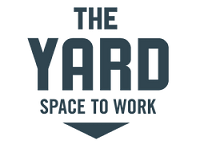 The Yard: Back Bay - Coworking, dedicated desks, and private offices in the Hancock Tower. The Yard offers flexible, month-to-month memberships for entrepreneurs and creatives across Boston, NYC, Philadelphia, and DC. Members have access to high-tech conference rooms, lounges, monthly events and hundreds of business amenities. Sign up for a tour and get a FREE week trial here!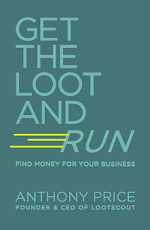 Get the Loot and Run - Whether you're a startup or a billion-dollar business, Get the Loot & Run will show you how to source capital while building an extraordinary business focused on solving problems for customers. Anthony Price distills wisdom from years of hard-earned experience on the front lines of advising companies. This book is your field manual to slay the capital dragon and free customers from mediocre businesses. The thought-provoking message is simple: Fix your business model and capital will flow. Order your copy today using Coupon "BNT17" to save 17% (in step 4 of checkout) or join this event and pick up an autographed hard copy for only $29!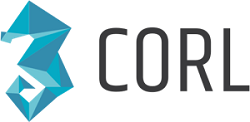 Corl offers Revenue-Sharing to Provide Non-Dilutive Funding for Startups and Small Businesses that are ready to scale up. Download the brochure here. To learn more and get a discounted rate, contact Chris Requena at: Chris "at" BostonNewTechnology.com

Cape Ann Development - Enterprise-class software, app and web development for startups! We offer the best value for early-stage companies who are not ready to hire full-time technical staff or need to quickly augment their existing IT staff. Visit www.CapeAnnDevelopment.com / Contact Chris Requena at Chris "at" CapeAnnDevelopment.com.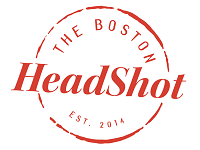 The Boston Headshot - You only get one shot to impress a potential client. A headshot is more than just a simple photo. It is your digital handshake to potential clients, recruiters, networking opportunities, and so much more. What does your current image say about you? More importantly, what do you want your headshot to say? The crew at The Boston Headshot can help you create a clear, professional, confident headshot with approachability for your business or brand. Visit www.TheBostonHeadshot.com or contact us at info "at" thebostonheadshot.com or 617-657-3162

Chuck Goldstone | Strategies and Stories - It's about your story. Getting audiences to listen. Like you. Do what you want. We offer coaching, creative and strategic services to startups. Crafting persuasive, awe-stoking strategies and stories. Helping clients present confidently. Stand out. Expand markets. Get funding. Be successful. Visit www.ChuckGoldstone.com / email: mail "at" ChuckgoldStone.com / 617-738-8889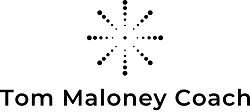 Climbing The Success Ladder helps you with Goal Setting. Positivity. NLP Coaching. Change. Getting Unstuck. Boston New Technology Co-organizer and Startup Adviser, Tom Maloney, trains entrepreneurs to be successful! Learn more: www.TomMaloneyCoach.com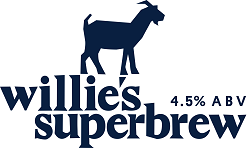 Our mission is to bring real ingredients and transparency to alcohol through the most delicious alcoholic drink you'll ever have. Willie's Superbrew(4.5% ABV) is a new beverage that combines superfoods and fermentation to make a low calorie, low sugar, GF bev that tastes amazing. We have two flavors, Sparkling Ginger & Lemon and Sparkling Pomegranate & Açai. Drink real ingredients.
Presenters: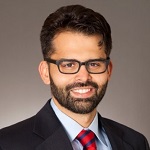 1. Prithvi Tanwar, Attorney at Foley Hoag, LLP - General Corporate Counsel to early and growth stage technology companies.
(Talk details to be added)
Prithvi Tanwar serves as general corporate counsel to early and growth stage technology companies that are building innovative products and services that are changing business processes and the way individuals use and interact with technology on a daily basis. Prithvi and his team provide practical, relevant and actionable legal advice based on their hands-on understanding of their clients' products and business goals. They've helped founding teams incorporate companies, protect their intellectual property, raise capital financing, establish clear and defined internal guidelines and procedures, negotiate and enter into commercial agreements, address legal issues that arise in day-to-day operations, and successfully exit. Increasingly, Prithvi's practice involves representing companies that have built mature teams and stable products overseas and are seeking to have a legal presence in the US, to raise venture capital from US sources, or access to the US market, while still retaining their foreign operations.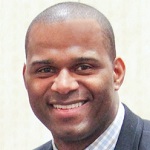 2. Anthony Price, Founder of LootScout and author of a super 418-page reference book for aspiring and early-stage startup founders, Get the Loot and Run: Find Money for Your Business. If ordering online, use Coupon "BNT17" to save 17% (in step 4 of checkout).
"It's Not You, It's Your Business Model: Find Capital, Customers and Profits"
Learn how your business can avoid wasting time chasing angel investors and venture capitalists, by focusing on what's most important: Delighting customers and building a sustainable business. Disruption is common. Blockbuster, Toys R Us, and Blackberry all have been disrupted. Apple could be next because hungry startups are disrupting the status quo, innovating and building fast. Startups often assume they have a capital problem. However, the reality is that most businesses have a business model problem. When they fix their business model, customers and capital will flow. Join Anthony Price, author of Get the Loot and Run: Find Money for Your Business, to learn practical tips and source the full spectrum of capital available, from bank loans, economic development incentives, Kickstarter campaigns, private placement memorandums (PPM), direct public offerings, regulation crowdfunding, private lenders and more.
Anthony Price is an entrepreneur at the nexus of entrepreneurship, patient capital and community. He works with businesses across the U.S. Anthony led economic development activities for major cities in Connecticut. His lending experience includes, loan origination, underwriting, servicing, and the workout of nonperforming loans. Anthony developed a deep knowledge of capital, whether it be debt or equity from community development financial institutions (CDFI), small business investment companies (SBIC), the U.S. Small Business Administration (SBA), business development companies (BDC), state, regional, municipal loan funds and equity. He knows how to put together deals for startups and established companies. Anthony has sourced capital from public and private capital sources, including angel investors. He led his own economic development consulting firm and founded LootScout. Anthony's work has been featured on TV, radio, digital platforms, and business publications, including the Hartford Business Journal, Worcester Business Journal, Crain's Connecticut, and Federal Reserve Bank of Boston.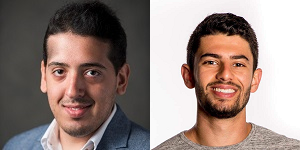 3. Sergio Javier Abraham and Zach Zager, Co-founders of Social Spark Lab.
"Building the Foundation: Bootstrapping Your Way to Funding"
(Talk details to be added)
Sergio Abraham is the founder of Social Spark Lab (SSL), a pre-accelerator that helps underserved aspiring entrepreneurs to launch their startups. SSL mission is to democratize the access to entrepreneurship using a new approach to train, mentor, and provide access to funding to more people, removing gender and racial biases. Sergio is an Information Systems Engineer, and most of his background is in the cybersecurity industry. He is one of the first employees of an information security startup and he now works as the Innovation Lead. In his career as a cybersecurity researcher, he has spoken at several security conferences and filed patents describing new innovative approaches to information security problems. Recently, Sergio finished the MS in Innovation & Management program at Tufts University and now he also serves as mentor and judge at MassChallenge.
Zach Zager recently completed his MS in Innovation & Management at Tufts University. He has a history of socially-minded entrepreneurship, most recently as a co-founder of Social Spark Lab (SSL), a pre-accelerator that helps underserved aspiring entrepreneurs to launch their startups. SSL's mission is to democratize the access to entrepreneurship using a new approach to train, mentor, and provide access to funding to more people.
4 & 5. (To be added. To support and speak at this event, contact Chris "at" BostonNewTechnology.com)
Agenda:
4:00 to 6:00 - Office hours with law, equity and finance experts (signup details to be added)
4:00 to 6:00 - Headshot photo sessions with the Boston Headshot (signup details to be added)
6:00 to 7:00 - Networking with pizza, salad & beer
7:00 to 7:10 - Announcements
7:10 to 8:30 - Startup Funding Presentations, Q&A
8:30 to 9:00 - More Networking
Directions & Parking:
The Yard is located in the Hancock Tower at 120 St James Ave, Boston, MA 02116 (Google map).
Enter the lobby at the corner of St James Ave and Trinity Pl.
Public Transportation:
The Yard is only 2-3 blocks from either the MBTA Green Line Copley Stationor Orange Line Back Bay Station.

Parking:
These garages offer $10 parking after 5 pm (click/tap for Google maps):
• 100 Clarendon Garage at 100 Clarendon St (https://goo.gl/maps/XRHf2uWtnq52)
• Dartmouth Street Garage at 126 Dartmouth St (https://goo.gl/maps/UmKpTPAQnuy)
• Back Bay Garage at 87 St James Ave (https://goo.gl/maps/cBWHEuYHEq42)
Also: LAZ The Clarendon Garage is $12 after 4 pm at 400 Stuart St (https://goo.gl/maps/537tLCnuTmC2)
Upon Arrival:
Show photo identification at our check-in desk in the lobby to pick up your name tag and security badge. Then, take an elevator to the 6th floor and look for BNT signs to guide you. Walk all the way to the rear of the offices to join us for dinner in drinks before the program.
----------------------------------------- Attendance Terms ---------------------------------------
BNT is dedicated to providing a harassment-free and inclusive event experience for all members/participants. To attend, event registrants agree to these Attendance Terms, which are summarized on the registration page for this event and in the confirmation email sent to registrants.