Details
Solopreneur Life can be exciting, inspiring and energizing when you're focused on the right activities to grow your business. But it can be overwhelming trying to juggle everything, combat isolation, and stay connected to the real reasons you started your company, right?
Come learn the most important things to focus on to help you thrive as a solopreneur.
If you're an entrepreneur with a service-based business looking to get clear on your strategy and master your To-Do list, this masterclass is for you. You'll learn the top three vital areas to focus on in the first year, and come away with actionable insights and tactics to help you see results in your business – fast!
Whether you're building a new business or rebooting an existing one, understanding the most important ways to invest your energy will help you stop trying to do #allthethings, spinning your wheels and burning out.
In this one-hour masterclass you will:
Learn how to calm the overwhelm of trying to do #allthethings

Discover the most critical activities to focus on that will accelerate your growth.

Gain clarity on what and how your offering can truly connect with your target market and generate revenue quickly.

Get support from a solopreneur business coaching expert.

Connect with other solopreneurs who are in the same boat!
You should attend this event if you are:
Feeling stuck, frustrated and overwhelmed in building and growing your business.

Know you need to start generating revenue soon, and aren't quite sure how to do that.

Needing a little headspace to actually work ON your business and not just IN it.

Looking for inspiration to re-focus, revitalize, re-invigorate your business
After the masterclass, stick around and join some of Boston's most amazing entrepreneurs at Venture Cafe right down the hall!
About the Presenter
Victoria Dew, SCMP -- Dewpoint Communications
Victoria knows first-hand how challenging being a solopreneur can be, and is an expert at helping others to navigate their way through the highs and lows of building a business. She is a certified business coach with 20+ years of business experience, and helps purpose-driven entrepreneurs build profitable companies that are aligned with their values and life goals. Learn more here.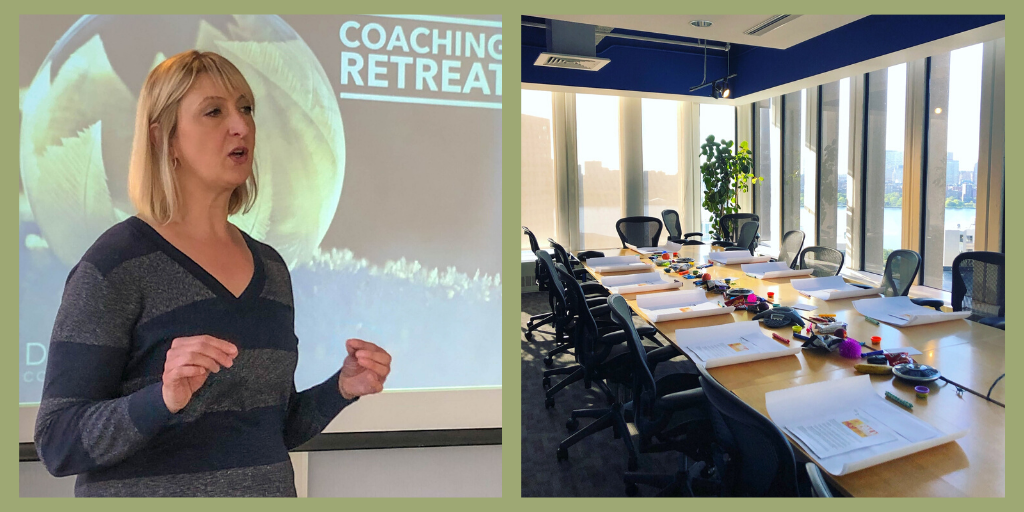 More reasons to register today!
Here's what one of our recent event participants had to say about the experience:
"This retreat was fantastic, so well run, and filled with valuable content. I highly recommend going to the next one. Victoria is knowledgeable, nimble on her feet, professional, highly experienced, gracious, funny, and a beautiful soul."
"I loved being at your event and can see why your clients adore you — you are charming, calm and insightful!"
"I enjoyed the conversational style, and hearing about others' experiences!"
"I was impressed by how kind, candid, and vulnerable you were to every person in the room"
Here's what some of our current clients have to say about coaching with Victoria:
​"Victoria brings a powerful balance of emotional intelligence and solid business acumen. She keeps me grounded, helps me stay focused on what really matters, and makes me laugh even when she's calling me on my bullsh*t"
"Working with Victoria has opened my eyes and mind to possibilities I hadn't considered. She is an idea machine. She has a lot of compassion and can quickly identify pain points. I truly believe my business wouldn't be where it is now without her guidance and support."

"Victoria has amazing insight and she is able to cut right to the heart of the matter. Her ideas are always on point."