Details
Join us to:
See innovative and exciting local Mobile App demos, presented by startup founders
Network with attendees from the Boston-area startup/tech community
Get your free headshot photo (non-intrusively watermarked) from The Boston Headshot!
Enjoy pizza, veggies, fruit, soda, juice & more
Each company presents an overview and demonstration of their product within 5 minutes and discusses questions with the audience.
The $15 tickets will only be available until 2 days prior to this event. Register early to save 50%.
To save on tickets and enjoy exclusive benefits, purchase a BNT VIP Membership.
If you can't attend this event in person, watch it, live-streamed on Introvoke!
Please click here to share/tweet this event.
Please follow @BostonNewTech and support our startups by posting on social media using our #BNT107 hashtag. We'll retweet you and you'll be entered to win one of 5 sets of BNT shirts & hats, courtesy of Ink'd Stores!
Brought to you by:

Microsoft - Empower every person and organization on the planet to achieve more! We're fundamentally optimistic about the future. We see the potential of cloud computing to drive tremendous societal and economic benefits. We're committed to technologies and policies that promote positive change and make the benefits of cloud computing available to everyone. To achieve this, we must work together to create a cloud that is trusted, responsible, and inclusive. We must empower organizations to make smarter and more informed decisions, through a trusted, global, and hybrid platform.

CapeStart offers the best value for robust software and app development services, as well as data preparation services, for machine learning and AI. Our 275+ experts in design, development, testing, DevOps and product support, have delivered and maintained over 125 projects for clients. We specialize in building scalable web and mobile applications, machine learning solutions, ecommerce websites, search engine optimization and online payments. CapeStart is offering $5,000 in free services to new clients! To learn more, contact CapeStart BDR, Chris Requena, at: Chris "at" CapeStart.com

Ink'd Stores is a promotional marketing firm specializing in helping businesses of all sizes solve their marketing puzzles. Our service is one to one, which allows us to listen to your promotional needs and deliver solutions. More than having 'something to hand out', Ink'd Stores creates meaningful employee, customer and prospect engagement opportunities thriugh deep industry knowledge and care. A few nice benefits include: No minimums on apparel and hats, On Site, 100% Self Produced Production, Local to Boston, Ship Anywhere, Retail Storefront in Mansfield Crossing to see, feel and touch 7-days a week. Contact Jay Sapovits at jay "at" inkdstores.com or 774-266-2391 or visit us in person.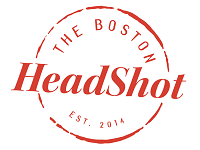 The Boston Headshot - You only get one shot to impress a potential client. A headshot is more than just a simple photo. It is your digital handshake to potential clients, recruiters, networking opportunities, and so much more. What does your current image say about you? More importantly, what do you want your headshot to say? The crew at The Boston Headshot can help you create a clear, professional, confident headshot with approachability for your business or brand. Visit www.TheBostonHeadshot.com or contact us at info "at" thebostonheadshot.com or 617-657-3162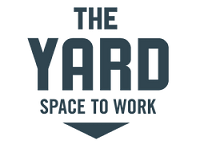 The Yard: Back Bay - Coworking, dedicated desks, and private offices in the Hancock Tower. The Yard offers flexible, month-to-month memberships for entrepreneurs and creatives across Boston, NYC, Philadelphia, and DC. Members have access to high-tech conference rooms, lounges, monthly events and hundreds of business amenities. Sign up for a tour and get a FREE week trial here!

TRBdesign - WordPress Maintenance, Development and Website Marketing from experts! Contact Reiko Beach at reiko "at" trbdesigns.com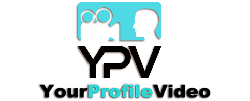 Your Profile Video is a full-service video production agency, specializing in content creation strategies and digital marketing. We aim to help you grow your online audience, gain attention, capture more relevant leads, and develop market authority. Call or email us today for a free strategy consultation! www.YourProfileVideo.com Contact: Nate "at" YourProfileVideo.com

Chuck Goldstone | Strategies and Stories - It's about your story. Getting audiences to listen. Like you. Do what you want. We offer coaching, creative and strategic services to startups. Crafting persuasive, awe-stoking strategies and stories. Helping clients present confidently. Stand out. Expand markets. Get funding. Be successful. Visit www.ChuckGoldstone.com / email: mail "at" ChuckgoldStone.com / 617-738-8889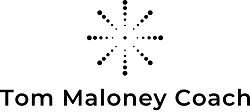 Climbing The Success Ladder helps you with Goal Setting. Positivity. NLP Coaching. Change. Getting Unstuck. Boston New Technology Co-organizer and Startup Adviser, Tom Maloney, trains entrepreneurs to be successful! Learn more: www.TomMaloneyCoach.com
Products & Presenters:
1. catchvybz / @catchvybz - A free, local-entertainment search app, powered by a social media platform of crowd-sourced photos & videos. (Deirdre Neufeld / @DeeNeufeld) Tech: React Native (iOS and Android), Google Maps & Uber API's.
2. HotSpotMe / @HotSpotMeApp - The 'Uber' for Wi-Fi Hotspots! (Robert J. Sabharwal) Tech: Android.
3. FolksPaper / @FolksPaper - Social journalism platform lets you earn as you post! (Ivan Linn) Tech: iOS, Android.
4. The Pond / @Pond_App - Meet Co-founders. Build Startups. The Pond curates high-quality matches between entrepreneurs to find their ideal co-founders and team members! (William Galebach) Tech: React Native (iOS and Android), Node/Express, PostgreSQL.
5. QuicWit / @QuicWit_Trivia - The World's Most Impulsive Trivia Game! (Stephon McCoy / @TechStephon) Tech: iOS.
6. Sign up to present at BNT: bit.ly/bntDemo
Agenda:
6:00 - Networking with pizza, veggies, fruit, soda, juice & more and free headshot photos (non-intrusively watermarked)
7:00 - Microsoft Welcome & BNT Partner Introductions & Livestream Starts
7:15 - Startup Presentations, Q&A
8:30 - More Networking and free headshot photos
If you can't attend this event in person, watch it, live-streamed on Introvoke!
Directions & Parking:
Microsoft is located at 5 Wayside Road, Burlington, MA. Get public transportation info and driving directions here.
Follow signs to the parking lot and park in any open space.
Upon Arrival:
Enter the main lobby, show your government-issued photo identification to Security and sign the attendee roster. Look for signs directing you to our check-in desk. Provide your full name there, to pick up your name tag.
Attendance Terms:
BNT is dedicated to providing a harassment-free and inclusive event experience for all members/participants. To attend, event registrants agree to these Attendance Terms, which are summarized on the registration page for this event and in the confirmation email sent to registrants.