Details
Women with Purpose is an organization whose primary goal is to empower and unite women of color in the greater Boston area through a series of Professional Development seminars. The program, which takes place over a series of three consecutive months in the Fall and Spring, convenes women who are movers and shakers in the community to meet, discuss and learn about a variety of topics which vary from but are not limited to personal branding, negotiation, networking tactics and financial literacy.
Women with Purpose invites YOU for a fun summer evening of networking, Cuban food, drinks and professional headshots at La Fabrica Central in Central Square!
Come dressed in your summer attire and ready to mix and mingle with the most diverse group of empowering women around Boston! Don't forget your business cards and to download the LinkedIn app on your phone so you don't miss out on any connections!
Complimentary apps will be served starting at 6pm, so come early!
During the event, you will be able to sign up for a FREE "glow-up" makeup session with a professional makeup artist and get a professional headshots taken by our talented photographer, Isoken Steve Osemwenkhae for a discounted rate of $35.00!
Sign up here if you are interested or click on the photo below!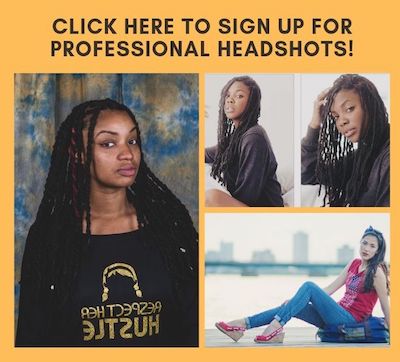 Feel free to check out some of Steve's work here: http://www.sosemwenkhae.com/
We hope to see you there!
Women with Purpose