Details
Startups can waste a lot of time on events that don't produce results. Demo days, pitch nights, and other startup festivals promise exposure to investors, partners, and customers, but how often do they deliver? Even when the opportunity is real, with so many faces floating by how do you actually get results from brief conversations and a pile of business cards?
This panel discussion will explore what real value these events offer and the tactics that successful startups use to increase their impact. Join us to listen, learn, and ask questions!
This event is part of the Marketing & Sales track at Startup Boston 2018.
Our Speakers:
Dan McCormack, Founder & CEO at BluCloud
Dan McCormack is an experienced entrepreneur with a demonstrated history of working in the autonomous systems, machine learning, and complex signal systems. He is currently the Founder and CEO of BluCloud, and was the CTO of BrainSpec.
Rica Elysee, Founder & CEO at BeautyLynk
Rica Elysee is Founder and Chief Executive Officer at BeautyLynk, an on location beauty service that brings style and convenience to your doorstep with a few clicks.
Prior to launching BeautyLynk, Rica founded the Boston Naturals group, which has grown to include more than 1,200 members on the ground and 25,000 online and was Editorial Director for Amour Creole Magazine.
Rajia Abdelaziz, Cofounder & CEO at invisaWear Technologies
Rajia Abdelaziz is the cofounder and CEO of invisaWear Technologies, a company designing fashionable jewelry, wearable devices and mobile applications to accelerate obtaining assistance during an emergency. Previously, she was a software engineering intern at Amazon Robotics and Plexxi, Inc.
Our Moderator:
Kristen Avini, Executive Director at Mass Innovation Nights
Kristen Avini is the Executive Director of Mass Innovation Nights (MIN), a monthly Boston area product pitch and networking event that has launched over one thousand products and connected entrepreneurs to over 2 billion dollars in funding. Avini curates the launching companies, appropriate sponsoring organizations, and potential investors to create events that maximize visibility for innovative products, corporate partners, and the funding community. She has increased event attendance to several hundred per month over the last five years.
This is a Startup Boston event.
Startup Boston is a free, five-day series of events celebrating, educating, and connecting entrepreneurs in Boston. Taking place from September 10-14th, 2018, Startup Boston brings entrepreneurs, company leaders, innovators, and industry experts together to foster collaboration and fuel growth in Boston's startup ecosystem.
Thank you to our event partners.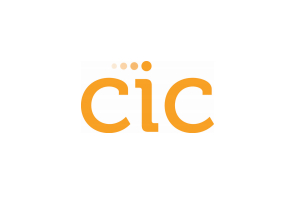 About CIC Boston:
One of Boston's largest innovation communities, CIC provides office and coworking space, and supports a variety of important programs in Boston's startup scene including Venture Cafe, District Hall, and MassRobotics.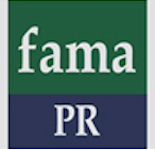 About fama PR:
fama PR is North America's premier boutique PR firm for technology companies. They deliver superior results and unmatched client service by using experienced PR professionals who apply a common sense, hands-on approach to both strategy and tactics. Working closely with clients, fama PR creates customized communications plans that are directly aligned with business objectives to help increase brand awareness and drive revenue.