Details
Come join us for a panel discussion on pressing legal topics around IPR, trade secret and non-compete strategies, and CFIUS. Limited Seats!
About this Event
The Bridge12 Afternoon Tea Seminar is a monthly serial event where leadership from different corporations are invited to have talks and share their China-related business experiences. The objective of these seminars is to help educate and raise awareness among those who are interested in the Chinese market. Each seminar will have a focused topic/industry. Meanwhile, guests can enjoy authentic tea from China.
Sept Seminar Theme:
"China Legal 101: A crash course on China legal hot topics"
Topics:
Cutler Wilensky - Trade Secrets and Non-Compete Strategies
Wilmerhale - CFIUS
Wolf Greenfield - Filing for protection for IP in China and best IP practices for a foreign firm in China
Featuring:

WilmerHale is a leading, full-service international law firm with 1,000 lawyers located throughout 13 offices in the United States, Europe and Asia. Our lawyers work at the intersection of government, technology and business, and we remain committed to our guiding principles of: 1)providing quality, world-class legal and client services; 2) developing diversity among our lawyers and staff; 3)fostering an environment that promotes an entrepreneurial spirit, collaboration and collegiality by drawing on the exceptional talents and varied experience of our lawyers; and more.
For nearly a century, Wolf Greenfield has helped clients protect their most valuable intellectual property. Now with over 130 legal professionals based in Boston and New York, the firm offers a full range of IP services, including patent prosecution and litigation; post-grant proceedings, including IPRs; opinions and strategic counseling; licensing; intellectual property audits and due diligence; trademark and copyright prosecution and litigation; and other issues related to the commercialization of intellectual property. Check out their awards and recognitions here.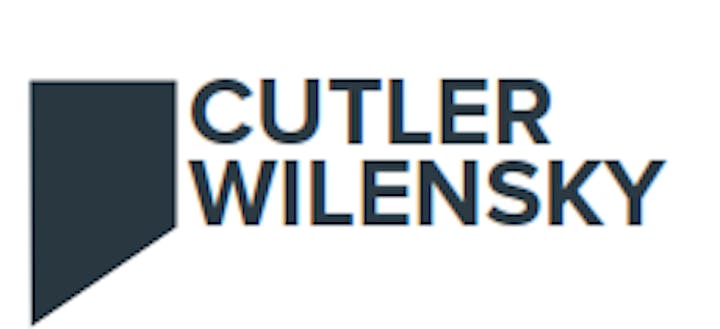 CUTLER & WILENSKY LLP ("CW") is a Boston area law firm focused on advising individuals and businesses in complex legal matters. CW's primary areas of practice are general corporate law, business and investment transactions, business and employment dispute resolution and litigation, and estate planning. CW also has a unique practice in the representation of native Chinese individuals and Chinese companies doing business in Massachusetts and across the United States. It represents Chinese clients directly, as well as providing a range of advisory services to other law firms representing Chinese clients from the structuring of businesses to the navigating of the complexities of litigation.
Seminar Agenda:
·4:45-5:00 Check-in
·5:00-5:10 Tea education and tasting
·5:10-6:10 Speakers talk and Q&A
·6:10-6:30 Networking and tea tasting

What is Bridge12?
Co-operated by InnoBridge Boston and Cambridge Innovation Center (CIC), BRIDGE12 is the newly launched community that provides a strong network, programing , and consulting services to unlock the path to China for promising US businesses.