Details
Bridge12 is the newly launched initiative that provides a strong network, programming, and consulting services to unlock the path to China for promising US startups. As a collaboration between Innobridge Boston and CIC, Bridge12 is operated by CUBIC Inc. and is based within CIC's China business hub at 245 Main.
Join us in celebrating the launch of this community and recognizing the efforts of the many leaders involved: from China's leading incubators to corporations and consultancies.
We look forward to welcoming you for food, drinks, mingling, and fun.
Schedule
18:00 - 18:30 Reception
18:30 - 19:10 Opening Ceremony
19:10 - 20:30 After Party / Networking
Powered by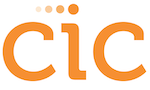 Cambridge Innovation Center(CIC) is a leading builder and operator of innovation communities. CIC has approximately 1.5 million square feet (140,000 m2) open and in development, and has served over 5,000 startup and technology companies, including Hubspot, Uber, Pandora, Square, Google/Android, Apple, Facebook, and Amazon. Over $7B of venture capital is headquartered within CIC's buildings, putting it on par with many countries, and at least $10B has been invested in companies that got started at CIC. CIC has built innovation communities in Cambridge, Boston, St. Louis, Miami, Philadelphia and Rotterdam (Netherlands), and has communities under development in many more cities, including in Providence, RI; Warsaw, Poland; and Tokyo, Japan. CIC has won numerous awards, including Boston Magazine's award for "Best Place to Work".

Innobridge Boston, with its founder serving Chinese startups and innovation community for over two decades, is dedicated to leverage industry and service resources to support Boston communities and innovation companies in China market entry and growth.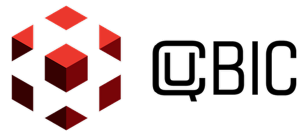 CUBIC is a service provider to help companies access the China marketplace with reliability and efficacy. With experience in serving company expanding to China, CUBIC dedicated to providing impeccable programs and services to facilitate the expansion and business development in China.
  Notes
1. Registration free but RSVP is required.
2. Please check in at the concierge on the 2FL of 245 Main St.
3. The venue is close to Kendall Square T stop on Redline.
4. Drinks and Asian foods will be provided during the event.
5. All registrants are hereby notified that the organizers will take pictures during the event and will use them to promote future events.